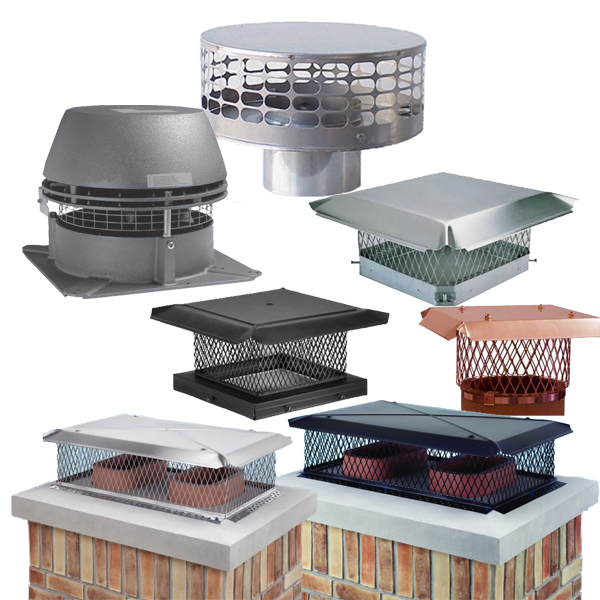 Chimney caps come in a variety of shapes, sizes, and designs. Browsing through all the options can be baffling, so we've come up with some resources to help you. Here are step by step directions for choosing the right chimney cap.
The first step in choosing the right chimney cap is to determine what kind of flue or flues you have. The flue is the center pipe inside your chimney. Most flues are round, rectangular, or oval. Click on the description below that best matches your situation.
 For multiple flue chimneys, you have a couple options- outside mount or top mount. Top mounts attach to the top of the crown, while outside mounts attach to the sides of the chimney, slipping over the top like the lid of a shoebox. Outside mount caps provide the most protection for your chimney, but are more expensive than top mount caps.
California residents and others in fire-prone areas: California regulations require the mesh on chimney caps to be 5/8 inch, compared to the national 3/4 inch standard.
The United States celebrates National Bioenergy Day each October. It recognizes and encourages the use of renewable and sustainable bioenergy sources. In 2021, National Bioenergy Day is October 20. When any organic material with few or no productive applications is used to generate energy, we call it "bioenergy." The biomass can be any organic low […]