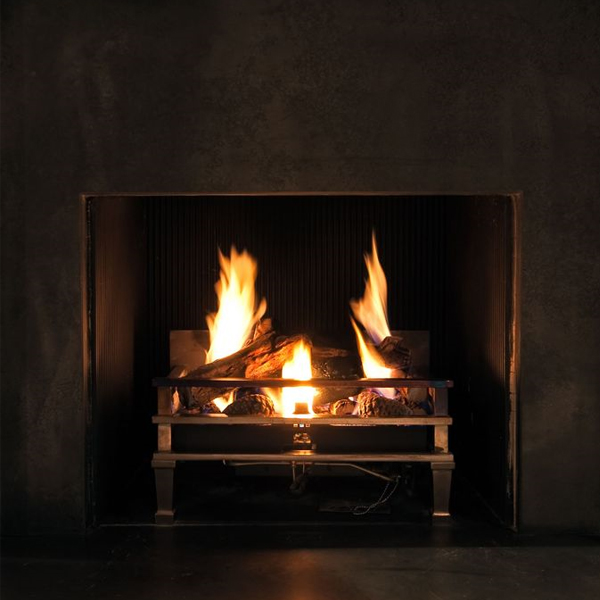 1. Burn Seasoned Firewood
Seasoned firewood has been allowed to dry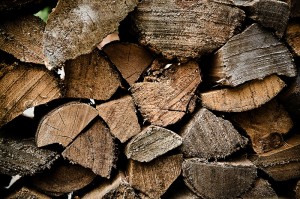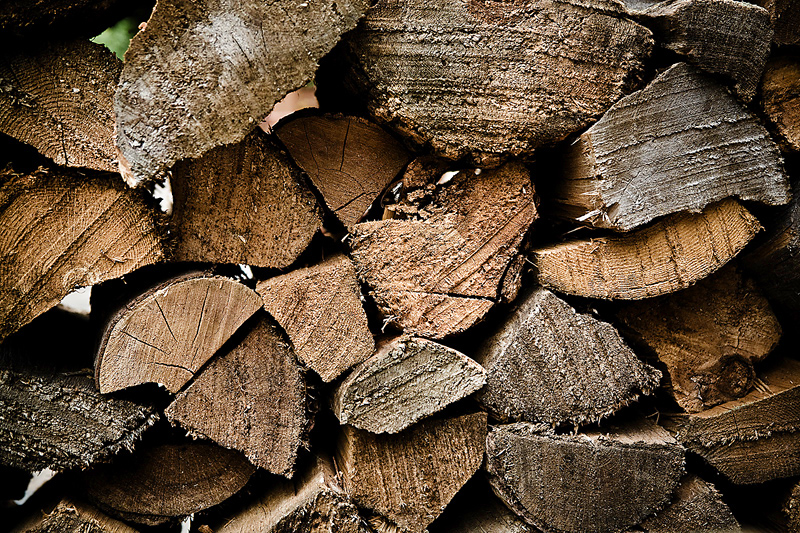 after being cut and split, usually for about six months. Freshly cut firewood contains a huge amount of water, so instead of burning and putting off heat, your fire's energy goes to boiling off all that water. In addition to not putting off much heat, unseasoned wood can cause creosote buildup in your chimney, which can lead to a chimney fire. Seasoned firewood burns hotter and with less smoke than unseasoned wood, so you have a more efficient fireplace.
-> How to tell if your firewood is seasoned
2. Use a Fireback
A fireback is a large piece of metal that sits behind your fire. Traditionally made of heavy cast iron, firebacks absorb heat from the fire and then radiate it into the room. Stainless steel firebacks give a modern flair to the traditional design. Not only do the stainless steel firebacks reflect heat into the room, but they also reflect the light from the fire.
Click here to browse a selection of cast iron and stainless steel firebacks.
3. Install a Top-Sealing Damper
While a top-sealing damper will not help your fireplace put off more heat, it will save tremendous amounts of energy and money whenever your fireplace is not in use. Old, iron throat dampers rust and warp, causing them to leak, allowing hot air up your chimney. Top-sealing dampers, like the Lyemance Damper, are made out of cast aluminum and use a high-temperature silicone to make an air-tight seal. A top-sealing damper can pay for itself in under a year through energy savings.
Click here to browse Premeier, Lock Top and Lyemance  top-sealing Dampers with chimney caps.
The United States celebrates National Bioenergy Day each October. It recognizes and encourages the use of renewable and sustainable bioenergy sources. In 2021, National Bioenergy Day is October 20. When any organic material with few or no productive applications is used to generate energy, we call it "bioenergy." The biomass can be any organic low […]