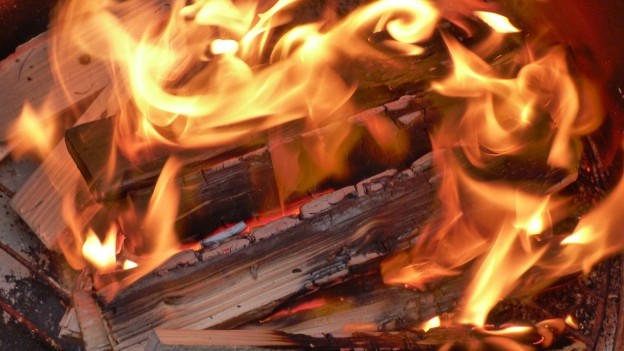 Since the beginning of time, families and friends have gathered around fires for companionship, dining, and entertaining. As the patio and garden evolve into outdoor entertainment rooms, many people are looking for ways to add outdoor fireplaces or fire pits to their outdoor spaces. But not all will serve you equally well. Below are five tips for selecting an outdoor fireplace that will best serve your needs:
Consider your needs. Before buying, consider what you want from your outdoor fireplace. Are you looking primarily for heat to take the chill off the evenings so you can enjoy your outdoor space for more of the year? Are you mainly looking for a fire everyone can gather around for socializing? Do you also want the ability to cook over the flames of your fire?
Height matters. A fire pit in or on the ground gives a real campfire feel. Outdoor fireplaces that elevate the fire bowl place the fire closer to eye-level viewing yet usually low enough to see over from a seated position. Do you want to be able to visit easily with people sitting on the other side of the fire? If so, you will probably prefer an outdoor fireplace or fire pit that you can see over when seated.
All fires have some smoke. If avoiding smoke is important to your enjoyment of your outdoor fireplace, consider one with a chimney that directs the smoke up and away from you or one with tempered glass sides like the Moda Flame Palermo H Indoor Outdoor Firepit Bio Ethanol Fireplace Black.
Iron eventually will rust

. Even the finest, exterior grade wrought iron will eventually rust. Touch up any scratches with a rust-preventative, high temperature paint to extend the life of any outdoor fireplace with wrought iron components. Neither stainless steel nor copper will rust.

Does portability matter to you? If you think you might want to take your fire pit to the lake or beach, to the mountains or park, to the tail gate party or the family reunion, to the back of the garden or to the patio, then an outdoor fire pit or fireplace that you can move may be more appropriate for you. Some have wheels, others are lightweight enough to move easily, and some such as the Fire Sense 29-Inch Folding Fire Pit even fold for portability.
Traditionally, knowledge based on teachings and experiences about selecting and burning firewood was passed along verbally. Often such information was put into a rhyming format to make it easier to remember. Thus were born firewood poems and firewood songs to address the question, "Which Firewood Burns Best?" As with most things passed from generation to generation, […]