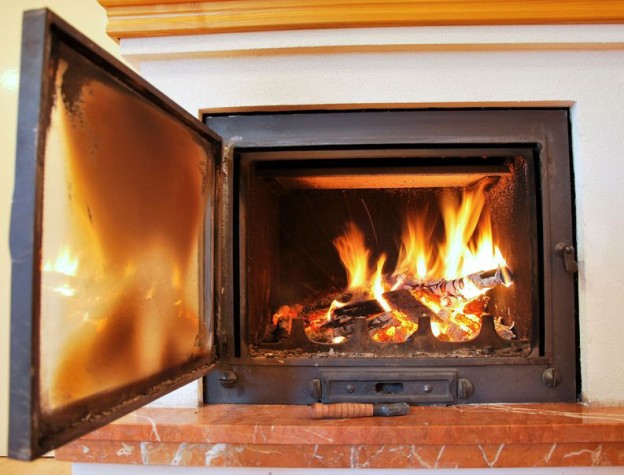 Every winter your fireplace produces buckets of ashes, which you probably just throw out. Why not put some of those ashes to use?  You can make an effective and free cleaner out of them to remove the soot from and clean glass fireplace doors.
Here's how to clean glass fireplace doors with ash:
Make sure the ashes you'll be using are cool, with no hot embers buried in them. The best way to do this is to let them sit in a metal container for several days after scooping the ashes out of the fireplace.
Simply dip a damp sponge or wet newspaper into the ashes and start scrubbing the glass doors. We recommend wearing rubber gloves for this, as the ash solution is alkaline. Using ashes instead of normal cleaners will require a bit more elbow grease, but the ashes are free and eco-friendly.
Once you're removed the soot, spray the glass with white vinegar and wipe off with a cloth rag to polish the glass and remove any residue. That's it! Brilliantly clear glass, with no commercial cleaners.
Fireplace ash is useful not only for cleaning soot off glass, but as fertilizer, de-icer, soap, and silver polish. You will be amazed at how useful this "waste" can actually be. Click here for more tips on using your fireplace ashes around the house.  
Traditionally, knowledge based on teachings and experiences about selecting and burning firewood was passed along verbally. Often such information was put into a rhyming format to make it easier to remember. Thus were born firewood poems and firewood songs to address the question, "Which Firewood Burns Best?" As with most things passed from generation to generation, […]