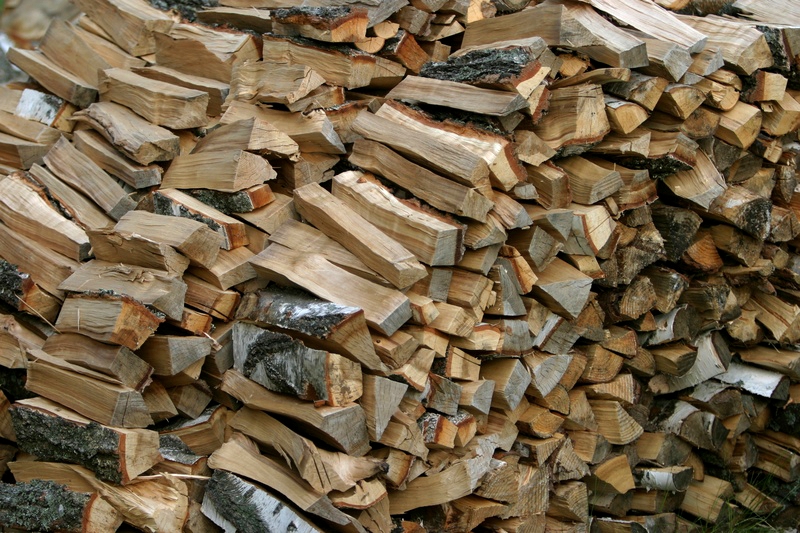 Picking a Reputable Seller
If you buy your firewood, make sure the seller is reputable and honest. Unscrupulous sellers may try to pass off unseasoned logs as seasoned, lie about species, etc. If you harvest your own, skip below to picking the best species.
Ask where the seller gets the wood- is it cut locally? Transporting wood over long distances can spread invasive species like the Emerald Ash Borer. Ask how long it's been seasoned, and under what conditions. Was the wood split and then loosely stacked in a covered building, or has it been sitting out uncovered, being rained on, etc? Even better if they'll show you where it's stored. Get recommendations from friends and family for trustworthy sellers.
Deciding on species
The type of species of wood you burn will affect how hot and how long your fire burns as well as how much smoke it puts out. Hardwoods like Ash, Red Oak, and White Oak are easy to light, put off a lot of heat, and smoke very little. If you harvest your own firewood, you'll want to consider a species that is easy to split also. For more of the best species, see our "9 Best Types of Firewood" post.
How much firewood do you need?
Firewood is typically measured in cords. A cord is a neatly-stacked pile measuring 4 feet tall, 2 feet wide, and 16 feet long (128 cubic feet).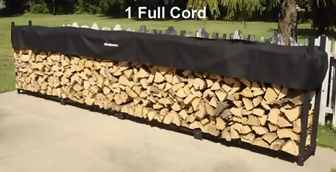 How many cords you need will depend on your location and if you use wood as a primary source of heat or just for pleasure. If you live in an area with cold winters and use a wood stove to heat your home, expect to use 5 cords a year or more. If you use wood fires to supplement your heating, 2 cords may be sufficient. For occasional fires used more for pleasure than as a heat source, half a cord may be plenty. If this is your first season burning wood, ask your neighbors and friends how much firewood they use to get an idea of how much you'll need.
The United States celebrates National Bioenergy Day each October. It recognizes and encourages the use of renewable and sustainable bioenergy sources. In 2021, National Bioenergy Day is October 20. When any organic material with few or no productive applications is used to generate energy, we call it "bioenergy." The biomass can be any organic low […]