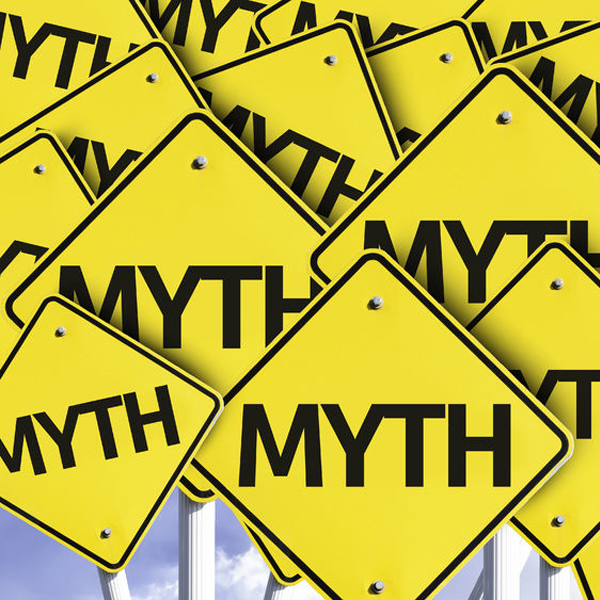 Fireplace Myth #1. Rarely used chimneys don't need to be cleaned or inspected.
If you don't use your fireplace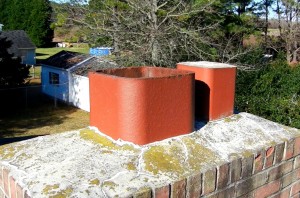 often, it doesn't get dirty, right? While creosote buildup may not be a regular issue with infrequent use, annual chimney inspections are still vital to detect other problems. For example, chimney sweeps will check for and remove bird nests and check for dangerous cracks in the in chimney and flue. Infrequently used fireplaces and chimneys should be inspected once a year, and fireplaces used more than three times a week should be cleaned and inspected annually.
What's the fuss about? Read about the dangers of chimney fires.
Fireplace Myth #

2. Fireplaces are poor sources of heat.
An old line about fireplaces is that they'll cook you on one side and freeze you on the other. The myth is that fireplaces may feel warm when you're right next to them, but they don't actually radiate any heat into your house. In fact, the heat you feel directly from the fireplace is only part of the equation. As the fire burns, it heats the brick in your chimney, which then will radiate warmth long after the fire has died down.
Click here for tips on getting more heat out of your fireplace.
Fireplace Myth #

3. Burning softwoods like pine will cause heavy creosote buildup in your chimney.
Pine and other softwoods contain large amounts of sap, or resin. Long-standing wisdom has been that this resin, when burned, will cause large amounts of creosote to accumulate in your chimney. However, the University of Georgia is reporting this old wisdom to be false. They claim research has shown that creosote forms from burning low-temperature fires, not resin-rich woods. As long as the softwood is sufficiently seasoned, creosote should not be a concern. Keep in mind, however, that while pine burns very hot, it burns quickly and emits a lot of smoke.
Read about the best types of wood to burn in your fireplace.
The United States celebrates National Bioenergy Day each October. It recognizes and encourages the use of renewable and sustainable bioenergy sources. In 2021, National Bioenergy Day is October 20. When any organic material with few or no productive applications is used to generate energy, we call it "bioenergy." The biomass can be any organic low […]