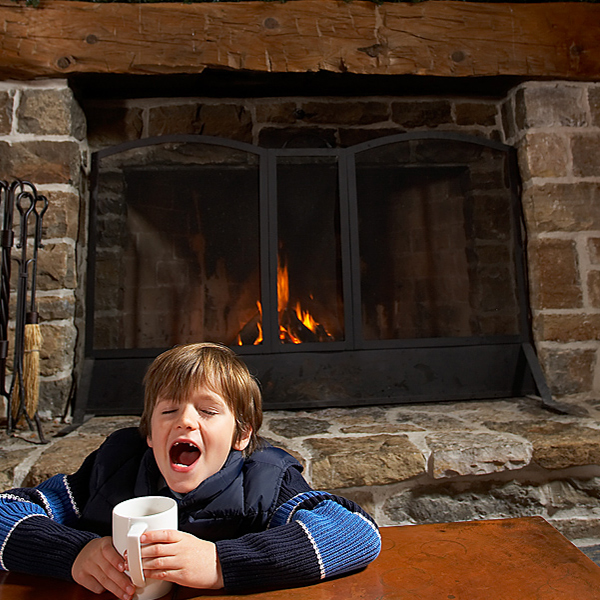 A fireplace screen provides a decorative means of keeping sparks and ashes from coming out of your fireplace and into your house. As anyone with a wood-burning fireplace knows, flying sparks can singe carpets and leave burn marks on wooden floors. Worst-case scenario, these flying embers ignite something flammable and start a house fire. Protect your house and still enjoy the heat and atmosphere of your fire with a fireplace screen.
Fireplace screens come in a wide variety of styles and finishes to fit both your needs and your home's décor. Some screens are a single flat panel held up by feet, while others have three panels or four or five panels. Newer designs include doors in order to easily add more wood or stir the coals a bit.
Want to learn more about the different styles of fireplace screens? Read our handy article.
A Halloween fireplace mantel scarf is the fabric drape that covers the top of the mantel. It provides the foundation upon which a Halloween themed mantel is created. The mantel scarf is to a fireplace mantel like a tablecloth is to a dining table: It sets the color scheme and theme. You can find a […]