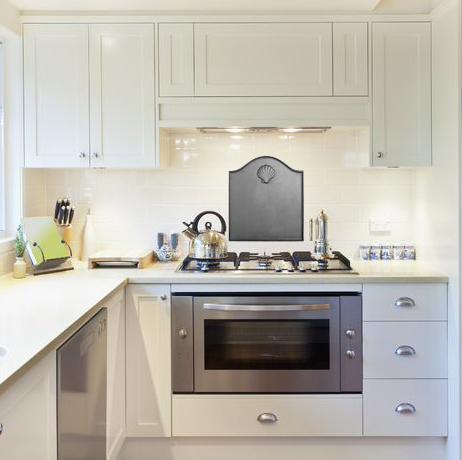 Traditionally used in the back of fireplaces to radiate heat out into the room, cast iron firebacks are increasingly popular as wall decorations.   While used both indoors and out, kitchens, especially over the range, are a probably the most popular place to mount a fireback.  They make a stunning focal point on a backsplash.
Cast of iron with both modern and traditional patterns and designs featuring everything from animals to plants to coats of arms to flags, firebacks come in arched topped, square, and rectangular shapes.
Antique ones are available, but replicas created with original molds have all the charm of the antiques at a more reasonable price.  To appeal to current aesthetics, firebacks with less complex designs have been developed in recent years.
Whether you have plaster, drywall, brick, stone, or tiled walls, you can mount a cast Iron fireback on the wall.  Although they can be attached to the wall during new construction or remodeling, they can also be mounted within existing homes.  However, due to their substantial weight (even small ones can start at 45 pounds), they require special mounting considerations.
TIPS
To support their weight, always attach to wall studs or framing on drywall.
Use appropriate molly bolts or screws for the type of wall to which you will be attaching the mounting hardware.  As an example, for a masonry wall, use Tapcon screws.
Below are five possible ways to attach, fasten or mount a fireback to a wall or as a kitchen backsplash.
Mount a Fireback with Wall Brackets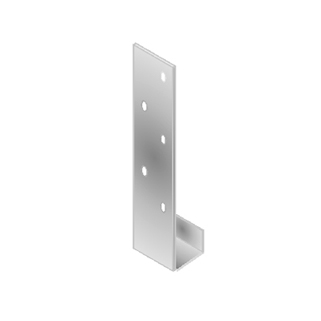 Mounting the fireback with wall J brackets has the advantage that it can even be used with brick or stone walls.  The disadvantage, that the brackets are visible, can be mitigated by having a local blacksmith custom craft ones to work with your room's style or by painting them to match the fireback.
Recess Mounting for Firebacks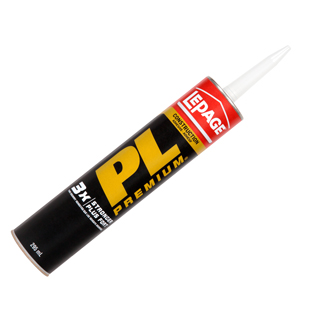 If you want one recessed, between the studs nail a sturdy board at least the length and width of the fireback.   Use PL Premium Construction Adhesive (or a similar product rated for cast iron and your weight load) to attach the fireback to the sturdy board.  Then the tiles or other decorative surrounds can be added.
Unfortunately, this mounting method is not appropriate for very heavy firebacks.
Mount a Fireback with Angle Iron and Construction Adhesive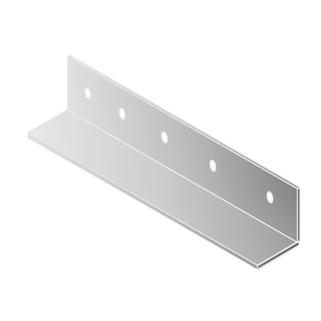 Cut an angle iron to match the width of your fireback.  Molly bolt or screw the angle iron to the studs or framing.  Then, positioning the fireback on the angle iron, use PL Premium Construction Adhesive to affix it to the wall.  The angle iron will help support and distribute the weight.
Mount a Fireback with Heavy-Duty Mirror Hangers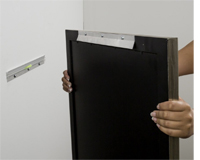 Hangman Heavy-Duty Mirror and Picture Hangers will hold up to 300 pounds. One of the mounting pieces affixes to the back of the fireback and the other to the wall. A removable bubble level is included so you can mount a fireback level instead of off kilter.
Float Mounting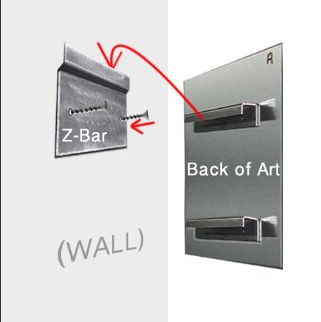 Universal Z-Bar picture hanging hardware is designed to support heavy metal art and will float the cast iron work of art up to an inch off the wall for more depth.  It has a Z bracket that attaches to the wall and a U bracket that attaches to the back of the fireback.  The U bracket then interlocks into the Z bracket.
Consult with your builder for the best mounting option given your particular setting, fireback, and preferences.
A Halloween fireplace mantel scarf is the fabric drape that covers the top of the mantel. It provides the foundation upon which a Halloween themed mantel is created. The mantel scarf is to a fireplace mantel like a tablecloth is to a dining table: It sets the color scheme and theme. You can find a […]