There is just something about camping. It's something we all want to do with our children at some point, and often the idea evokes memories of summer evenings sitting round a camp fire with stories, songs and delicious treats.
Sadly the reality of camping as an adult is very different. It's a list of headaches from making sure you have the right gear, spending longer than most of us would want in a car with bored kids, driving to "just the right" secluded spot, the inevitability that your chosen weekend will of course be the one with the freak storm, the like of which no one has seen in a hundred years, and ultimately the realization that you forgot the marshmallows and don't actually know any campfire songs.
So how can you create the perfect camping weekend and leave all the stress and frustration at home? There really are only two things you need for a great camping trip, a tent and a fire, both of which you can have happily in your back yard. What stopped me from enjoying this kind of camping for many years was the idea of having a fire in my own yard. Frankly I have spent too much time and money over the years on what I think of as my outdoor room to ruin that hard work with a patch of scorched earth.
My solution came in the form of a homemade fire pit. There are tons of instructional DIYs online that will help you to create your own using whatever bits and pieces you have lying around, from steel drums to brick-lined holes in the ground, and even washing machine drums. Ours is a particularly rough and ready looking piece that we created deliberately so that we could bring roughing it to our yard when we chose, and move quietly into the garage during our more civilized moments.
For those seeking a less rustic look for camping with fire pits, commercial fire pit bowls, fire rings, and fire pit grates are available.
If you are planning on cooking something more than s'mores and hot dogs, you will want a fire pit grill.
Our homemade fire pit is rough and ready looking, but it has the virtue of being portable. We can easily move it into the garage when a weekend 'camping trip' is over.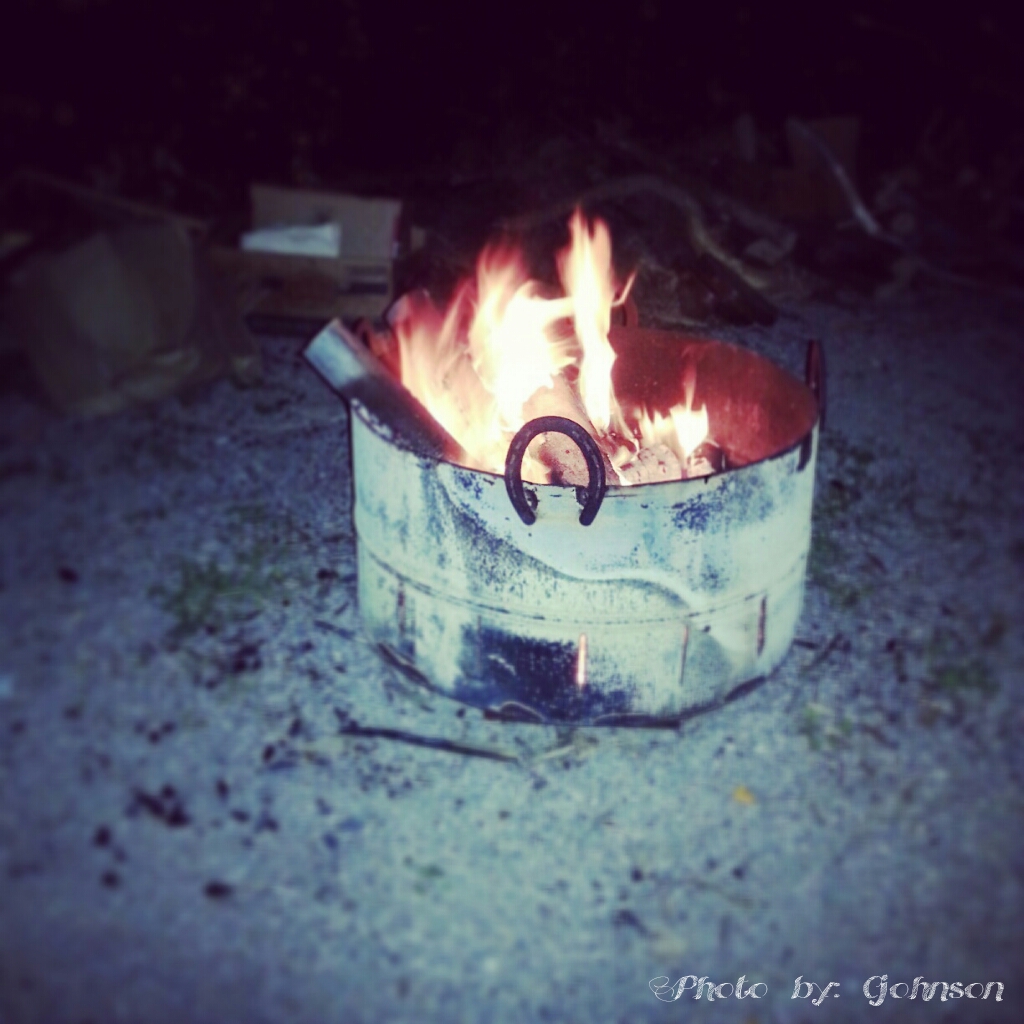 Once we had figured out how to have camping with fire pits, it was a simple matter to pitch a tent and start creating family memories. We've enjoyed many nights out under the stars, feeling that bit closer to nature and that bit further from our every day technology filled lives.
The United States celebrates National Bioenergy Day each October. It recognizes and encourages the use of renewable and sustainable bioenergy sources. In 2021, National Bioenergy Day is October 20. When any organic material with few or no productive applications is used to generate energy, we call it "bioenergy." The biomass can be any organic low […]