Spending Valentine's Day nestled by the fireplace exudes romance all by itself, but there are some things you can do to turn up the heat. Utilizing your fireplace mantel is sure to add some spark to your night. See these ideas for for adding sparks (beyond the ones in the fireplace) to your experience by the fireplace on Valentines Day.
How to Decorate and Use the Fireplace on Valentines Day
Roses Aren't Always Red
Forget the rose color wheel this Valentine's Day and go with what makes you happy. Think red, pink, yellow, or even white. And then, go crazy! You can use rose petals in bowls, vases, along the mantel, tossed across the floor in front of the fire.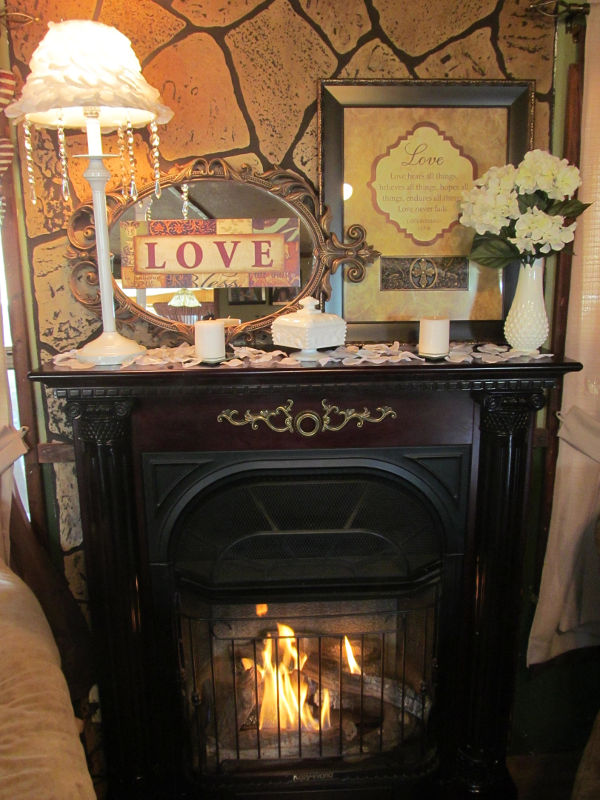 Pick a Color
Think simple by picking one or two colors as a focal or pop color for your romantic fireplace mantel. Use colored glass vases and bowls help build the color scheme. You can use real or faux flowers to bring in another texture of your pop color. Don't be afraid to go bold with your focal color choice like using a bright or hot pink, red, or even green. It's really your preference and what you think looks pretty.
These LED battery candles , used on your fireplace mantel, can be set to glow as white, pink, red, or any other color candle you select for your Valentine color.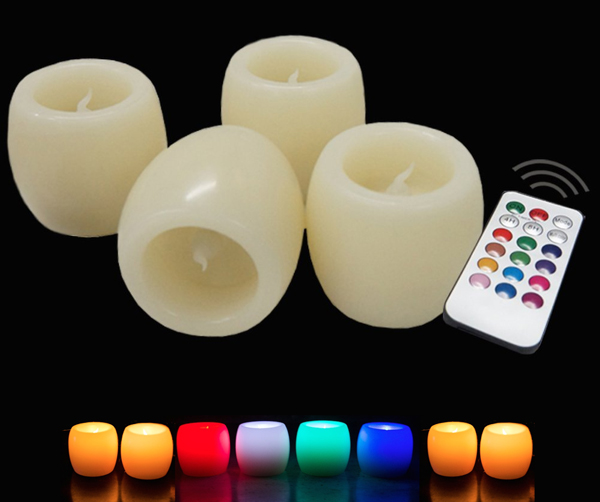 Make it Personal
Think about incorporating memories into your fireplace display. Beautifully framed pictures, inspirational words, or even mementoes from a favorite trip can help set the tone for a night full of romance. You can frame black and white pictures from your honeymoon or getaway to spark romantic conversation. You can even frame concert or plane tickets from a great trip to stroll down Memory Lane. The more personal the decorations the more impact they'll have.
Finishing Touches
If dinner is part of your Valentine's Day plans, why not set a lovely table for two next to your gorgeous fireplace? It doesn't have to be fancy, but throw on a tablecloth to make it feel special. A small table makes for intimate conversation and body language. You don't have to spend a fortune on a romantic evening. Use what you have on hand for your fireplace on Valentines Day and make the night a celebration of your love and affection for each other
A Halloween fireplace mantel scarf is the fabric drape that covers the top of the mantel. It provides the foundation upon which a Halloween themed mantel is created. The mantel scarf is to a fireplace mantel like a tablecloth is to a dining table: It sets the color scheme and theme. You can find a […]