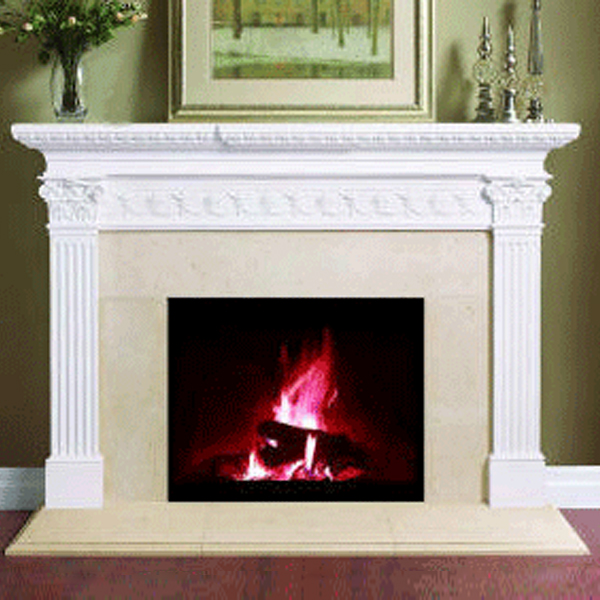 Decorate Your Fireplace Mantel with the 3 Plus 1 Mantel Decorating Trick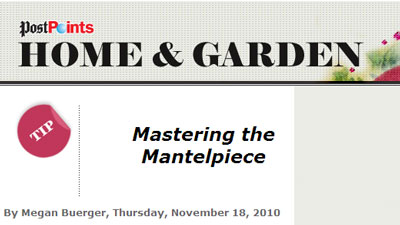 This FireplaceMall post was featured in The Washington Post's PostPoints, November 18, 2010, in Mastering the Mantelpiece by Megan Buerger.
You've found the perfect mirror, painting, quilt, tapestry, or element to center above your fireplace mantel. But how will you decorate the fireplace mantel itself to get that "decorator look"?
One easy trick decorators use over and over again with fireplaces is the 3 Plus 1 Mantel Decorating Trick. Here's how it works:
For the "Three" part of the 3 Plus 1 Mantel Decorating Trick, select three related, similar objects and place them on one side of your fireplace mantel. The three objects should not be of identical height, but, then again, they shouldn't vary too much in size.
You might choose three objects to decorate your fireplace mantel that reflect your interests or things you collect. Keep in mind the colors and style of the room the fireplace mantel is in.
For a living room, perhaps three candles or three framed pictures or three decorative plates would be just the thing. In a beach home, it might be three good-sized, lovely seashells or three pieces of coral or three model sailboats. For a den you might try three different beer steins or three pottery pots or three antique clocks. A dining room mantel might contain three decorative teapots or three glass sculptures or three different lanterns.
When you group your three selected object on one side of the fireplace mantel, don't line them up like soldiers. Think in terms of layering. Experiment with bringing one forward, one visually overlapping another, or tucking one a bit behind another.
Instead of having the three objects face straight into the room, experiment with having them face a bit toward the center of the fireplace mantle.
Don't cram the three objects all the way to the left or right end of the fireplace mantel. Leave a bit of space after the last object so the end of the fireplace mantel serves as an edging for your grouping.
For the "One" part of the 3 Plus 1 Mantel Decorating Trick, select a large object and place it on the other end of your fireplace mantel. As a rule of thumb, this singular object should be either about twice as tall as the threesome of objects or have the "visual mass" of the three objects. If you go with a tall object, it should not be as tall as the top of your mirror or painting. Again, don't push the object all the way to the very end of the mantel.
The one large object may have something in common with the three objects on the other end of the fireplace mantel. Maybe it echoes a color or a texture or a shape or a theme found in one or more of the objects at the other end of the mantel.
Here are some ideas if you're searching for a tall, singular object for decorating your fireplace mantel: a topiary or other plant with a strong vertical line; a tall vase with a few dramatic silk flowers; a big, bold candlestick and wide candle; a dramatic sculpture; a tall clock; a lofty, decorative urn; or a tall object from a personal collection.
The 3 Plus 1 Mantel Decorating Trick works with almost all decorating styles. Experiment and have fun with it, trying different "3 plus 1″ mantel arrangements throughout the year, even for seasonal displays.
© 2015 FireplaceMall.com and PennVentures, Inc.
Want to read more articles like this? Sign up for Hearthside Living, our newsletter featuring expert advice, decorating tips, and special deals from FireplaceMall.com.